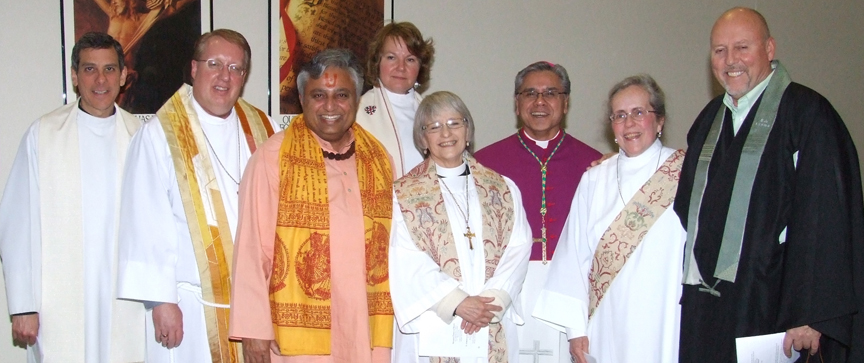 St. Catherine of Siena is a parish in the Episcopal Diocese of Nevada, composed of some thirty-four churches in the state presided over by the Bishop of Nevada, the Rt. Reverend Dan Thomas Edwards. We are part of the Episcopal Church of the United States and affiliated with the worldwide Anglican Communion.
Photo: An ecumenical gathering at St. Catherine's
Worldwide Federation of Churches which share the Anglican Tradition and are linked through the Archbishop of Canterbury, England
St. Catherine's bears no responsibility for the accuracy, legality or content of the external site or for that of subsequent links.
Contact the external site for answers to questions regarding its content.
"By humble and faithful prayer, the soul acquires, with time and perseverance, every virtue."
St. Catherine of Siena